When you think that `Barnfinds` must surely be drying up……..they still seem to appear out of the blue! Two wonderful such examples have arrived at WinSpeed`s premises …. in the space of just three weeks.
First in September: Laid up in a dry, warm, garage since 1982 – but covered in household detritus – a 1962 Jaguar E-Type S1 3.8 Coupe, sitting undisturbed, on flat Pirelli Cinturatos. Originally Opalescent Dark Green with Suede Green interior this was repainted in Opalescent Light Blue and retrimmed in Cream in 1974. Otherwise extremely straight, very original and `all there`! Now to be sold in full working order, but still retaining its `time warp` appearance.
Then – in early October – this 1957 Jaguar Mk1 3.4 Compact Saloon arrived having been laid up in 1967 would you believe! Finished in Sherwood Green with excellent Red trim. Although requiring full restoration, it is all complete, structurally sound and has never been abused or `bodged` – a perfect basis for WinSpeed to restore for its new Father/Son owners. It will become a very special car for Road use and occasional `HERO` Rallies. Full integrity will be maintained for future reversion if needed.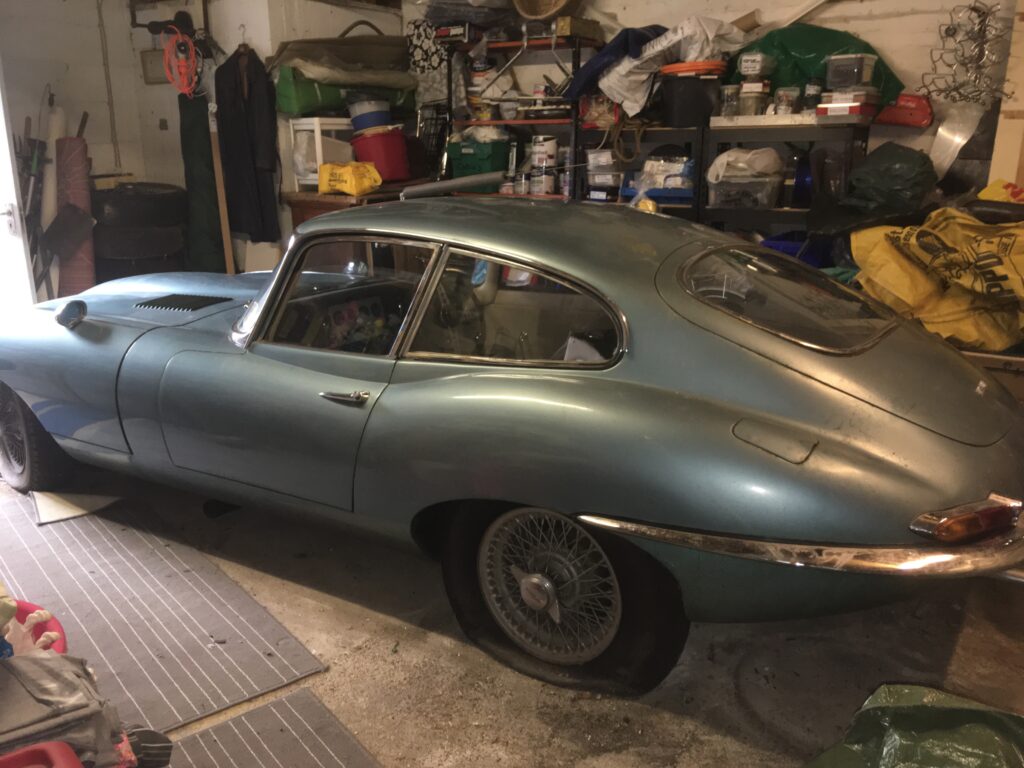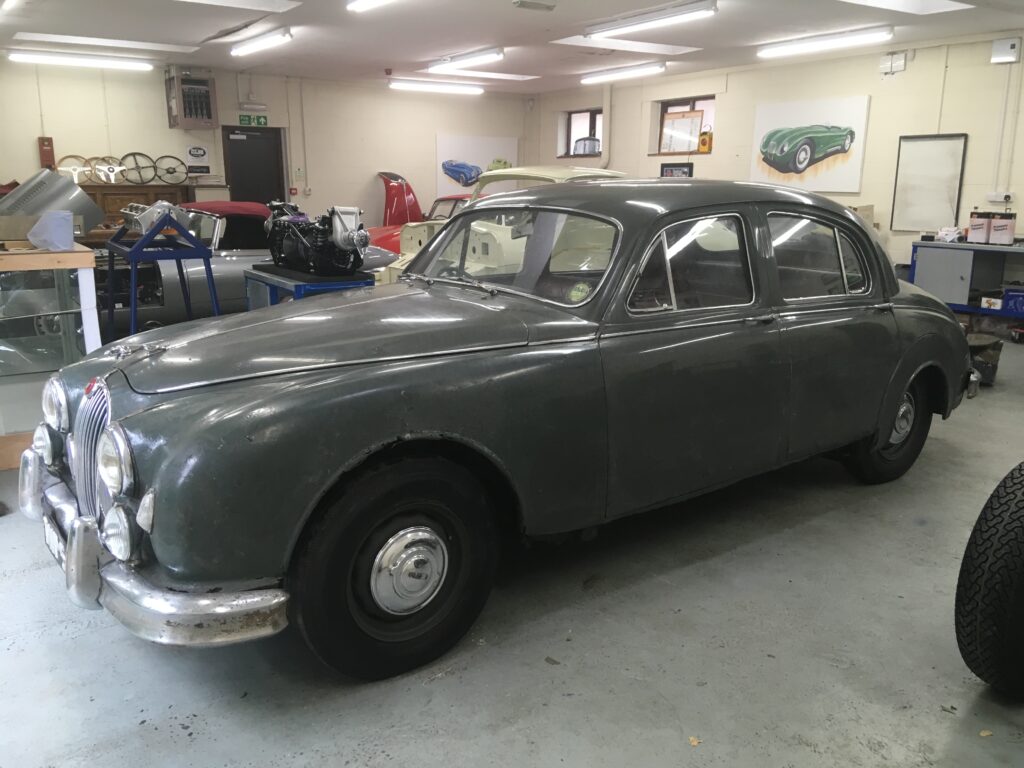 EXCITING CARS BOTH!