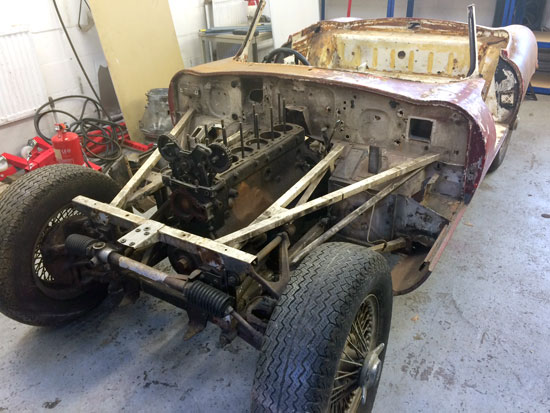 WinSpeed prides itself in undertaking first-class, Engineering-Led, classic Jaguar restorations with great attention to detail. With all the resources available to us, a WinSpeed Restoration results in a finished product to use and enjoy and, importantly, with the satisfaction of a job well-done. Restoration is absolutely a partnership between ourselves and the owner.
You will find illustrated examples of our various restorations in the drop-down menu attached to this page.
Although primarily restoring Jaguar E-Types and Jaguar XKs, WinSpeed is well-able to apply the same knowledge, skill and enthusiasm to other models – in particular the Jaguar Mk1 and Mk2 saloons.
For decades all these cars were aspirational possessions run on shoestrings with the resultant horrors of poor maintenance and bodged repairs. Even to-day we receive newly purchased cars, purporting to have had recent restorations, only to find dreadfully sub-standard workmanship.
With expert fabrication skills combined with our Engineering-Led approach, we are able to restore, conserve and replace structures with precision – frequently undoing the poor workmanship of the past and reinstating correct structural integrity for the future. Reassembly is undertaken with the benefit of experience, knowledge and sound engineering practice.
Restoration is not just about what the car looks like on the surface – it is the integrity of what lies beneath. What the eye cannot see.
We have the Experience AND the Ability.