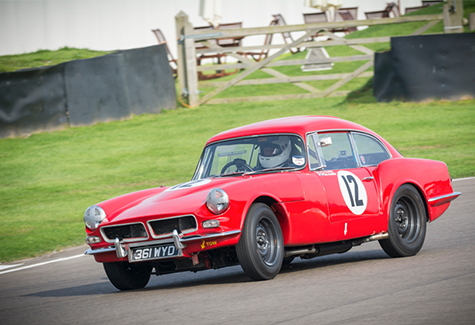 Hearty CONGRATULATIONS from us – WinSpeed Motorsport of Guildford – go to Sim0n Drabble in his Reliant Sabre 6 for finishing in a great 11th place, after starting 18th on the grid in the 20 minute Les Leston Cup race on Sunday morning. Gradual chipping away at the opposition – and achieving the 4th fastest top speed of 120.4 mph – further emphasises the potential of this great pre `63 GT.
On the Saturday evening we were delighted to be running The Rev Simon Butler and co-driver Read Gomm in their Lightweight Jaguar E Type for the 60 minute Graham Hill Trophy. The Starting Flag fell at twilight and ended with The Chequered Flag being picked up in the drivers` headlights – a stirring race indeed! With some valuable accumulation of data, this `untested` car is being further developed by WinSpeed on behalf of its owner to unleash its full potential.
From Chris and Peter – Our thanks go to our great team: Jay, Pierce & Ollie on one of the coldest March days on record!!!
Roll on Donington on May 2nd……………!!